Brian Bruner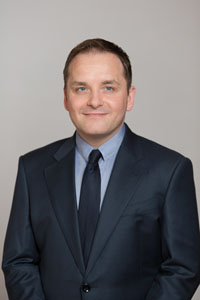 Education
Juris Doctor (JD), William Mitchell College of Law.
Bachelor of Arts, Magna cum laude, Saint John's University.
Memberships
Member, American Immigration Lawyers Association (AILA)
Member, International Medical Graduate (IMG) Taskforce
Former Member, International Medical Graduate (IMG) Taskforce Government Liaison Committee
Minnesota State Bar Association (MSBA) (Past)
As a lead engagement attorney for hospitals, health care systems, medical providers, university medical centers, physicians, and allied staff, Brian Bruner oversees all aspects of employment-based immigration for health care sector clients. This includes the full range of nonimmigrant visas, immigrant visas, adjustment of status and naturalization and citizenship.
Brian is distinguished in this field with the background to understand and balance health care organization's concerns and goals along with the often-unique requirements of immigrant professionals seeking employment opportunities in the United States. His client-focused approach during his more than 17 years of experience has provided highly desirous results for clients.  This evident track record of success has led to long-standing client relationships built on trust and mutual regard, which are the very hallmarks of the best in attorney-client relationships.
Brian integrates his robust knowledge of immigration employment needs and issues in today's dynamic medical environment with compassionate guidance for both healthcare organizations and medical professionals. Brian's personal regard for each client is demonstrated by the step-by-step guidance he provides through complex processes, from recruitment through onboarding and into subsequent desired employment. His clients have immigration-compliant employment agreements in less time with a reduced effort on their part, as he has a keen understanding of the immigration-related provisions that must be contained in employment agreements. He also proactively streamlines the legal paperwork using an innovative workflow approach to prevent a delay or derailment in the immigration employment process.
Brian focuses his considerable education, experience and strong work ethic on mitigating or eliminating the possible pitfalls for his clients and creating opportunities for enduring, permanent matches between healthcare organizations and physicians. Through his work, he seeks to help safeguard the availability and quality of healthcare in the United States, while enhancing the professional and personal lives of highly qualified immigrant medical professionals.
CLIENT-FOCUSED REPRESENTATIVE EXPERIENCE
• Counsel State Departments of Health on legislative changes in connection with Conrad State 30 Waiver Program, FLEX 5 & 10 program enactments, and National Interest Waiver (NIW) provisions, policy development, and program management.
• Counsel clients on the J-1 waiver programs, including the Conrad State 30 Waiver Program, Delta Regional Authority (DRA), U.S. Department of Health & Human Services (HHS), Appalachian Regional Commission (ARC), U.S. Department of Veterans Affairs (VA), and the legal requirements to qualify for a waiver of the two-year home residence requirement. Brian assembles and produces the most thorough and comprehensive waiver applications in full compliance with the immigration laws.
• Advised a U.S. Representative on a bill (S.616) to make the Conrad State 30 and Physician Access Act permanent (May 2013) in regard to the J-1 waiver 90-day rule based on his keen understanding of how this law works and his strong set of skills in reading and crafting legal texts.
• Counsel clients on H-1B petitions and H-1B petitions under the International or National Renown provisions in connection with medical credentialing, state licensure policy, and immigration standards.
• Counseled a large medical teaching university as it restructured its International Office and outsourced its entire immigration function.
• Collaboration with in-house counsel, developed a strategic plan for the consolidation of the company's immigration practice to ensure compliance, cost savings, and improved efficiencies.
• Counsel clients on immigration-related due diligence in connection with corporate restructurings and Mergers & Acquisitions (M&A) transactions involving the integration of foreign national employees.
• Represented a national healthcare system in placing a Regional/Continuous Improvement Leader, which the H-1B was approved by the U.S. Citizenship & Immigration Services (USCIS) based on principles of "lean healthcare."
• Counsel clients on employment agreements to comply with the complex laws of the J-1 waiver programs, H-1B laws, NIW provisions, and PERM program and identify issues early, dealing with potentially sensitive concerns on legal, personal, and business levels.
• Counsel physicians presently with a 3-year service obligation on the fairly complex process of J-1 transfers under "extenuating circumstances" or 5-year service obligation on NIW relocations from one medically underserved area to another medically underserved area; AOS portability; and self-sponsorship under NIW, e.g., start-ups or buying a practice.
• Assisted one of the first physicians to count past service (5 years) in a medically underserved area while completing post-graduate medical training for a NIW after the precedent-setting 9th Circuit Decision in Schneider v. Chertoff.
•Counsel clients on long-term placement options for physicians, faculty, physician-scientists, and other allied healthcare professionals, such as EB-1 Petitions for Outstanding Researchers/ Professors, EB-2 Petitions based on National Interest Waiver (NIW), Special Recruitment Labor Certifications, and PERM Labor Certifications.
• Counsel clients on AC21 and USCIS guidelines to determine what steps to take to update the USCIS with information on the job change and whether a new PERM application is necessary.
• Counsel clients on I-9 compliance, Social Security Administration "No-Match" regulations, and the U.S. Government's SAVE and E-Verify programs.
• Counsel clients on the immigration consequences of personnel actions including salary reductions, reductions in force, hiring freezes, leaves of absence, etc.
• Counsel clients through the adjustment of status (AOS) application process to obtain legal permanent resident status, including representing clients at the USCIS District Offices during the adjustment of status interview.
• Counsel clients through the naturalization or citizenship process.
Get the personal attention you deserve and services you need when you need them
To get started, contact us. Reach out to us to form a trusted attorney-client relationship and we will be there for you.
Education
Juris Doctor (JD), William Mitchell College of Law.
Bachelor of Arts, Magna cum laude, Saint John's University.
Memberships
Member, American Immigration Lawyers Association (AILA)
Member, International Medical Graduate (IMG) Taskforce
Former Member, International Medical Graduate (IMG) Taskforce Government Liaison Committee
Minnesota State Bar Association (MSBA) (Past)